G.A. Service is approved Part 145 workshop by EASA through the danish transport agency.
Part 145 means that we do maintenance, modification and repair on aircraft that, is used for private flight, school flight, operated by a flying club, AOC flights, SPO operations, or other commercial flight.
We also carry out maintenance, including annual/annual, on American N-registered aircraft as we have FAA approved business partners.
G.A. Service has approval for most aircraft types that weigh under 5,700 kg - We are of course always ready to include your particular aircraft type in our CAO/CAMO.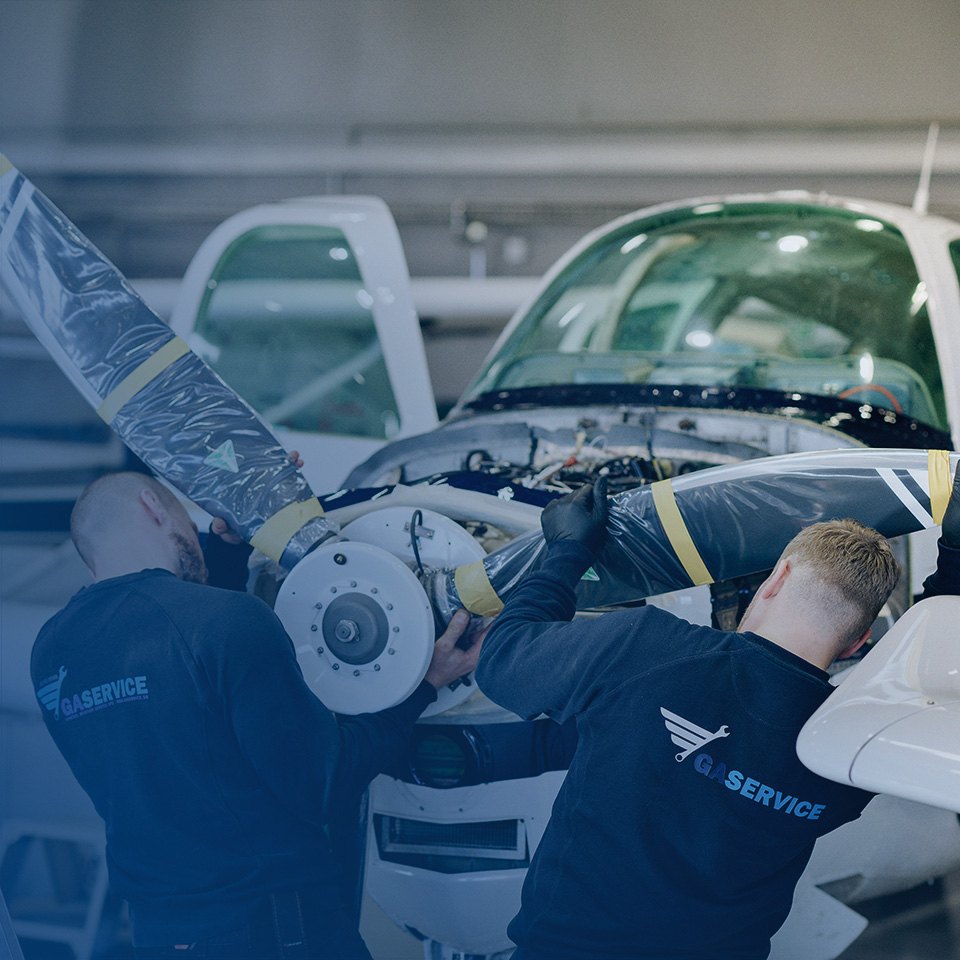 Components and spare parts are vital to the safe and economical operation of aircraft.
G.A. Service offers all aspects within sale of spare parts and components.
We are experts in locating spare parts and equipment, regardless of aircraft type.
We can almost guarantee that if we cannot find the spare part, it does not exist on the market.
1
SERVICECENTER
Approved service center for the largest manufacturers
2
EDUCATION
Our technicians are certified and regularly attend courses at the manufacturers
3
TOOL
We use approved tools that are tested and calibrated according to the manufacturer's regulations
4
SPARE PARTS
We use approved spare parts, with associated certificates
5
LOCATION
Our modern hangar is located in Denmark's largest GA airport - Roskilde Airport
6
CAO/CAMO
In-house CAO/CAMO maintenance department