AUTHORIZED SERVICE CENTER / DEALER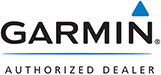 AUTHORIZED SERVICE CENTER / DEALER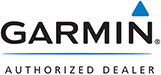 G.A. Service is formed by flight technicians from Scandinavian Airlines, all with a great passion for GA-Flying
The basic idea was to run a general aviation workshop based on the principles of commercial aviation.
Founded on these principles, no task is left to chance, but based on thorough training, experience, procedures, manufacturer's specifications/recommendations and legal requirements.
Simply put: We optimize safety while working efficiently and professionally.
We want to be the preferred ONE-STOP-SHOP in the Nordics, by offering our customers immediate and quality-oriented maintenance at competitive prices.
We don't just repair aircrafts, we make dreams fly.