We have extensive experience in structural work and we do not compromise on quality.
We ensure that the aircraft is correctly measured, the materials adapted and we use approved tools.
We carry out all structural work in accordance with the manufacturer's regulations and ensure that it is properly documented.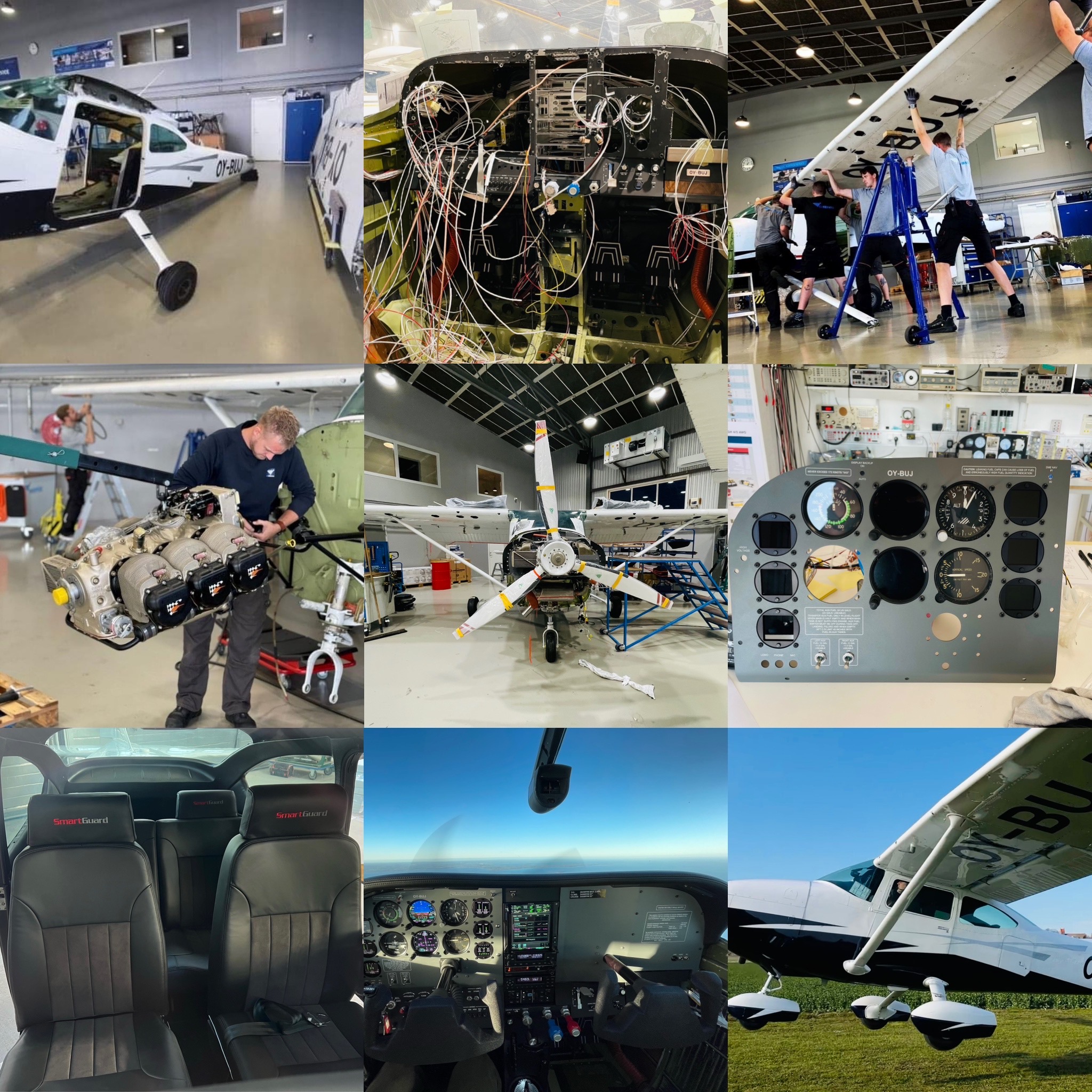 Instead of acquiring a newer standard aircraft, let us build an aircraft tailored to your needs.
G.A. Service has extensive experience with rebuilding aircraft as a total solution.
We do a thorough preparatory work, in collaboration with the customer, to identify the specific needs.
Which type of aircraft you should choose
Propeller and engine performance
Interior/exterior design
Avionics (total rebuilding of wiring to avionic upgrade)
If you have been unfortunate enough to damage your aircraft, we are approved by the insurance companies to handle this.
We handle small/large damages from start to finish, and take you through the entire process.
We ensure that your aircraft is re-build to the same condition or better, which includes:
Structure
Paint
Replacement of parts
Documentation
Invoicing directly to the insurance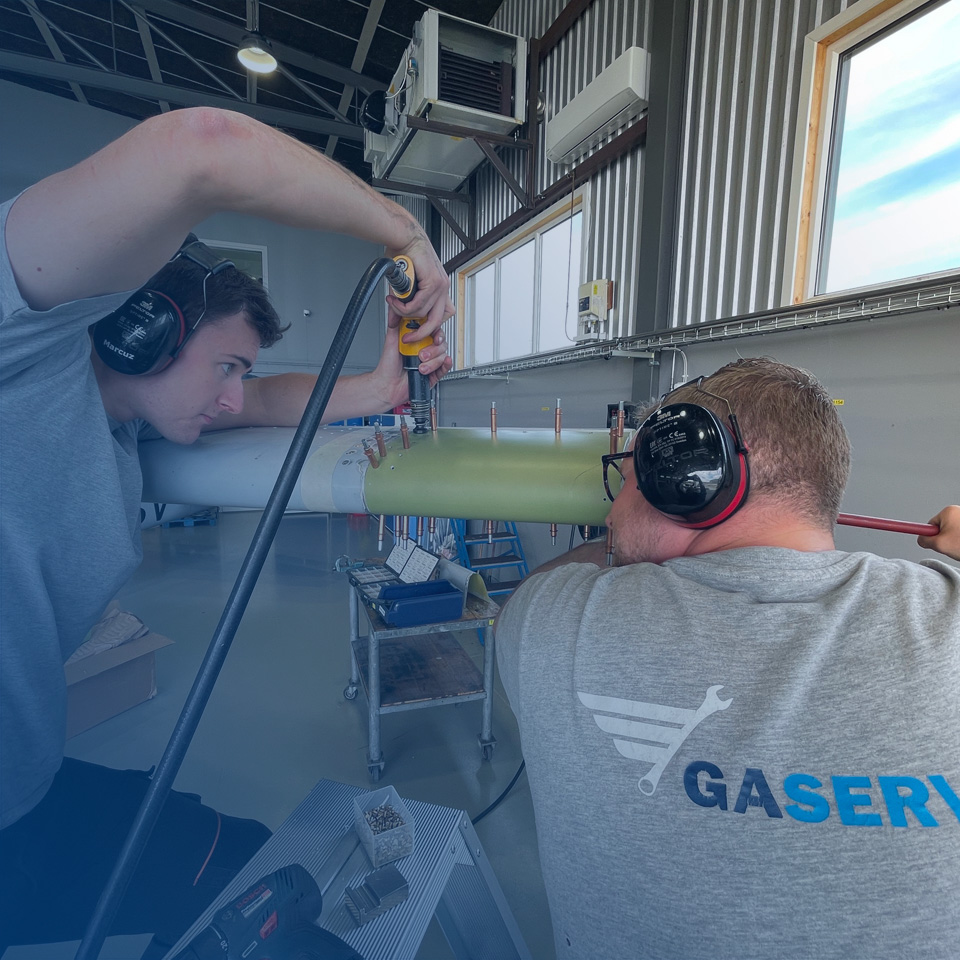 1
SERVICECENTER
Approved service center for the largest manufacturers
2
EDUCATION
Our technicians are certified and regularly attend courses at the manufacturers
3
TOOL
We use approved tools that are tested and calibrated according to the manufacturer's regulations
4
SPARE PARTS
We use approved spare parts, with associated certificates
5
LOCATION
Our modern hangar is located in Denmark's largest GA airport - Roskilde Airport
6
CAO/CAMO
In-house CAO/CAMO maintenance department